The I2005E8 is an expansion module with 8 digital inputs (shortable) for the I2004 interface.
You can link up to 4 I2005E8s for each I2004 thus obtaining 32 independent inputs (plus 3 of the I2004).
Thanks to its optimized design, the I2005E8 units are fed by the control bus connected to the I2004 device.
State monitoring is performed by the I2004 via Vigiplus proprietary protocol and also via the embedded web server of the device.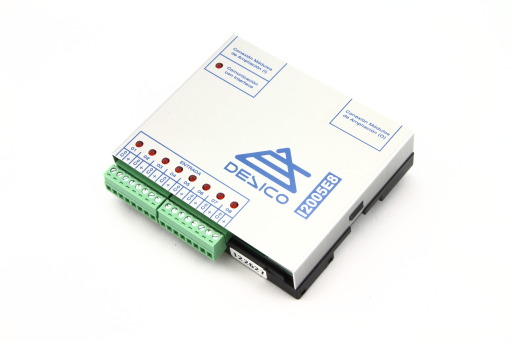 No requiere alimentación externa.
Identificación remota de entrada.
No requiere direccionamiento.
Entradas opto-acopladas.
Indicadores LED para diagnóstico en puesta en marcha.
Fabricado con componentes de máxima calidad.
Formato compacto para una fácil instalación en carril DIN estándar.
Opción de montaje en rack mediante I2005R4.