The A2003 access control module is a unit designed to control and supervise the wireless lock system of the SALTO SALLIS range in an autonomous way.
The S2003 controller, based on the A2003 controller unit, communicates directly with the PoE ROUTER of SALLIS and it controls in real time through this, the access requests and events that are generated in the wireless locks.
The communication with the SALLIS PoE ROUTER is made through Ethernet being 32 the maximum number of controllable wireless locks from a S2003 unit.
The S2003 is integrated natively in Vigiplus, like the A2003 controller, what allows to use different access technologies within the same project in a total transparent way for the user (it is possible to combine as many A2003 and S2003 as the project requires).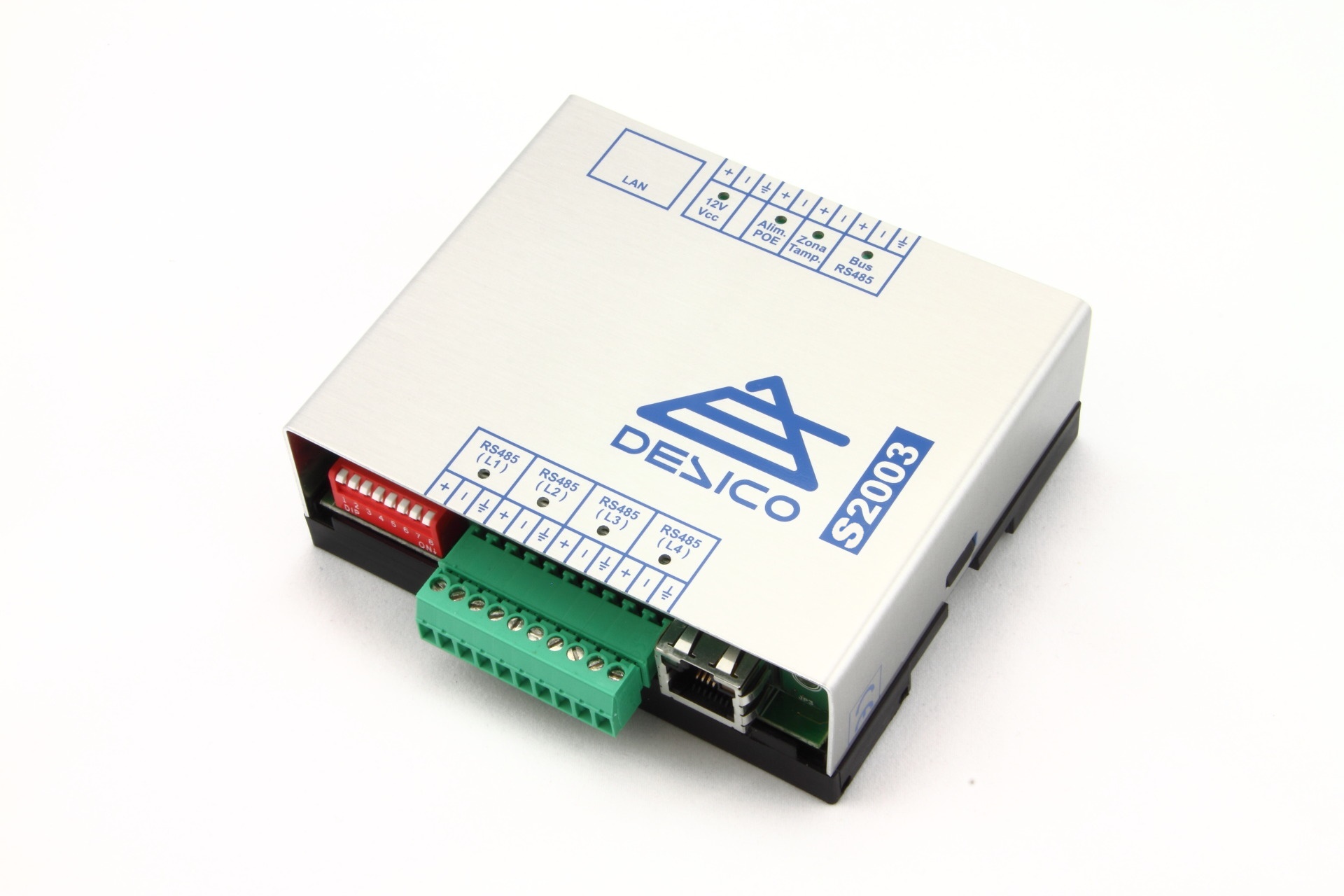 FEATURES
The SALTO SALLIS (V1.4) protocol is integrated.
SMD Technology.
32Bits MIPS Processor.
High capacity Solid State Memory.
Autonomous function.
Full Vigiplus Suite compatible.
Autonomous I2004/I2005S8 outputs activation for events.
Dedicated tamper input NC.
LED indicators for start-up diagnostics.
PoE supply capable for a single door.
Compact size for an easy installation on a Standard DIN rail.
ARQUITECTURE